Is a 61 key keyboard enough?
If you are a beginner looking for your first piano, odds are that you are overwhelmed by the things that go into choosing your first instrument. This is nothing to be surprised about due to the complexity of keyboard instruments as well as increasing pace of technology advancement, which makes it even harder to keep up with everything.
In my opinion, one of the most important questions to consider when buying a digital piano/keyboard is the number of keys. Unlike piano sound which can be modified or improved upon by various digital plugins (which I use and love), the number of keys you choose is here to stay with you.
Since this is one of the most important parameters, I will try to explain a couple of things to be mindful of when searching for your first piano.
Do I need more than 61 keys to play the piano?

Style of music as a determining factor of the right number of keys.
For most modern styles of music such as pop, rock, folk, etc. a keyboard/digital piano with 61 keys should be enough most of the time. Since the majority of the contemporary songs do not use more than 5 octaves, it should get you covered. In case your primary focus is going to be classical music, then I would recommend considering a traditional 88-key keyboard. Many advanced classical pieces by composers such as Chopin, Debussy, Schuman or Liszt require you to have the full range of the keyboard. Although if you are a beginner, it's highly unlikely that in the first years of your piano studies you will need more than that. Of course, there is always an exception to the rule. If you eventually choose to go for 61 keys and find yourself needing those extra octaves, I would recommend using octave transpose function, which most keyboards today have.
Is 61 key keyboard cheaper than one with 88 keys?
Since the price of a keyboard/digital piano is based on multiple factors (build quality, features, brand, etc.) surely you will find some 61 or even 49 key keyboards more expensive than some basic ones with 88 keys. But if you are comparing apples with apples the rule of thumb is the fewer the keys, the cheaper it gets.
Should I buy a 61 key keyboard as my first keyboard instrument?
It depends. If you plan to focus on playing piano pieces and you can manage to rent or purchase an upright (or even better a grand piano 🙂 ) which has 88 keys than it is the best choice. The reason is simple, no keyboard or digital piano sounds and feels as good as a real piano (assuming the instrument is tuned correctly and in overall good condition). You could be surprised how many people have fully functioning pianos, and nobody is playing them. So before you proceed to purchase a digital alternative to this beautiful instrument, call your friends or ask on your social media, you might get lucky.
As a person that has been playing piano for over 20 years, I can't stress enough how important it is to have a good instrument during your musical development. Since most beginners quit during the first 2 years, having an instrument with a beautiful and inspiring sound can help you overcome your frustrations, especially in the early stages.
If having a real piano is not an option for you whether it's due to unforgiving neighbors, lack of space, or a tight budget, your second-best bet is a digital piano. Whether it is 61 or 88 keys, it does not matter, what matters is the mechanism responsible for key movement, also known as piano action. And what generally has been considered a good piano action is weighted hammer action. It simulates more closely feel of a real piano. Keep in mind that there are multiple different types of weighted actions which vary in quality and feel.
For those who want to play different sounds such as synths, organs, electric pianos, leads, etc. as a backing instrument or for soloing, 61 keys should be enough. Especially if you use octave transpose button. As far as a piano action is concerned, in this case, I would recommend unweighted keys (aka synth action or non-weighted keys).
The reasons are:
they are much easier to play (very little resistance)

the action is much faster (allows you to play repeated notes very quickly)

61 key keyboards are around 40 inches wide (depending on a particular model), they are a better option for those who travel with their instrument
The original number of keys on the piano is 88 or is not?
It may surprise you but keyboard instruments with 61 keys, are actually closer to the original piano design than most modern pianos with 88 keys. Since the original piano designs were based on a harpsichord, which had as little as 48 – 60 keys (4 – 5 octaves), keyboard instruments with fewer keys might be actually closer to the original design.
61 key keyboard/digital piano PROS and CONS
PROS
+ budget-friendly
+ travel-friendly size of keyboards
+ lighter than 88 keyboards
+ better option for people who want to play synth sounds
+ better for people who are not sure, about their commitment to play
CONS
– limiting size of a keyboard, especially if your focus is advanced classical music
– full size 88 keys piano tend to be a better long-term investment
– a smaller selection of digital pianos with fully weighted action to choose from
CONCLUSION
So is 61 keys enough to learn how to play the piano?
In most cases, the keyboard or digital piano with 61 keys should be enough for a beginner to learn the instrument properly. But be mindful of the fact that there is more to it than simply choosing the right number of keys. Things such as good piano action, authentic sound of the instrument that will inspire you to keep on practicing, are at least just as important, if not more important.
To make your decision easier, I've prepared a list of things to be mindful of when choosing your first piano:
| | | | |
| --- | --- | --- | --- |
| Question | Answer | 61 Keys | 88 Keys |
| What genre are you going to play the most? | Electronic Music | ✔︎ | |
| | Classical Music | | ✔︎ |
| Are you going to travel with the instrument often? | Yes | ✔︎ | |
| | No | | ✔︎ |
| What is your budget for the piano? | $ | ✔︎ | |
| | $$$ | | ✔︎ |
| What is your level of commitment? | Not sure yet | ✔︎ | |
| | Very commited | | ✔︎ |
| What type of piano action do you want? | Un/Semi-weighted | ✔︎ | |
| | Weighted | | ✔︎ |
Those are some of the questions that will help you clarify whether you need a full-size keyboard (88 keys) or 61 keys.
PRO TIP
If you decide to buy a keyboard with 61 keys or less, make sure to choose a model with octave transpose function. This feature will allow you to quickly shift your piano range to reach those higher or lower octaves on the fly.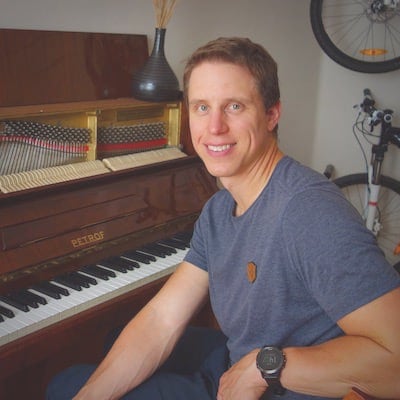 Welcome to my blog!
Hi, I'm Kuba! Music, instruments and piano has been a big part of my life for quite some time (actually over 20 years)! I come here and write about what I've lerned, gear or anythings else piano related. I hope you will find this site helpful.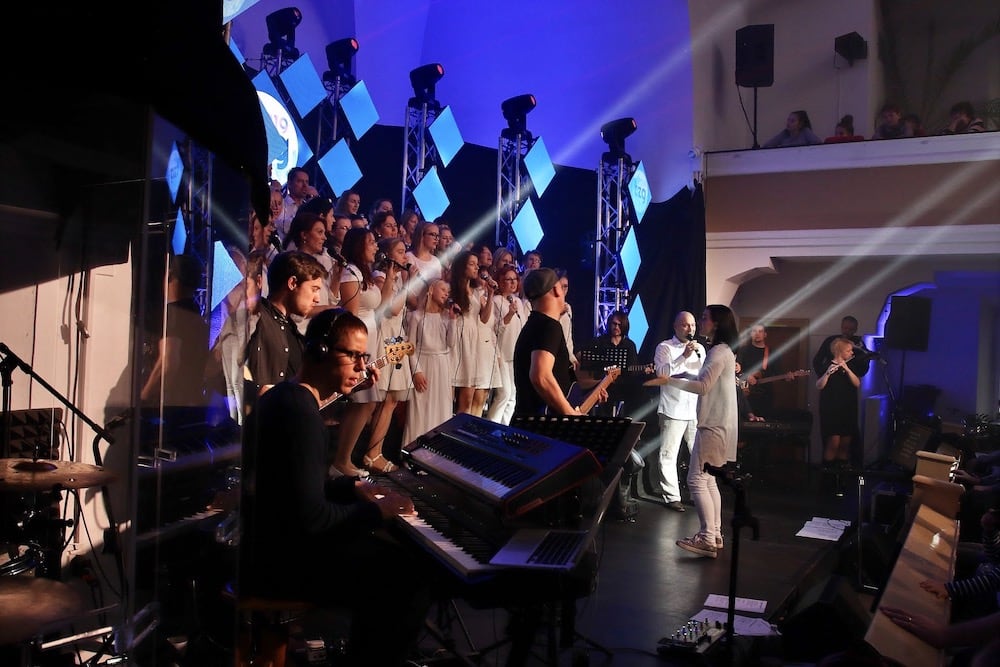 If you're anything like me, then you probably consider music to be one of the most amazing gifts from God. As a kid, I wasn't always excited about attending the Sunday service, but I remember that the time of praise and worship was my favorite part of the service, and...
If you are looking for a digital piano for your church, you might be wondering what are the key factors and features I should consider before the purchase? There are dozens of factors you can take into account, but not all of them are equally important.I've been...
In case you are on a hunt for your first digital piano, you might be wondering what are the main things to consider when buying a new piano? As it is with many things, there is no one fit for all solution since every musician has different needs, preferences, and uses...