Best digital piano for church
If you are looking for a digital piano for your church, you might be wondering what are the key factors and features I should consider before the purchase? There are dozens of factors you can take into account, but not all of them are equally important.
I've been playing piano for over 20 years and a member of different worship bands for almost 15 years. Over the years, I had many opportunities to play different digital pianos and keyboards of varying qualities, and I've come up with the ten most important factors.
In my opinion, the quality of the instrument shouldn't be our primary concern when it comes to worship since the main focus should be on the spiritual aspect of the ministry. But from a practical standpoint, it is important to choose an instrument that will fit your needs, and allow you to express through music.
You can find online many different articles about choosing the best overall digital piano. However, I hope that this one will be different with a focus on specific needs of worship piano players.
Even in the church environment, there is a great variety of different styles being played these days. Some tend to lean towards contemporary worship music while others towards traditional hymns. While the goal of this article is to focus on the specific needs of church pianists, every musician has different preferences and needs. Keep in mind that what works for me does not necessarily have to work for you.
10 MOST IMPORTANT FACTORS WHEN CHOOSING DIGITAL PIANO
Here is a list of things to remember when choosing the best digital piano for your church.
NOTE: Some of them I consider universal for all musicians and styles, but some are specific for worshipers.
1. The purpose and use of the digital piano
As I mentioned earlier, every church has different needs and specific uses of the instrument. Because of that, the first thing you should do is to think about the specific needs of your church. Are you going to use it exclusively at your local church, or do you also serve in other places and have to travel a lot with the instrument? Is the piano going to be played by multiple pianists or only one? Do you want to use it for modern worship songs or traditional hymns? Those are some of the questions you should think about, as it will help you make a better decision when choosing the right instrument.
2. Quality of piano action
One of the most important if not the most important factor when choosing the right digital piano is an action of the instrument. There are many different names and types of piano action across different brands, but in essence, we can boil it down to 3 most common ones:
– non-weighted (spring-loaded)
– semi-weighted (spring-loaded with added weight)
– fully-weighted (hammer-action which emulates the feel of a real piano)
These three types differ in the mechanism they use to allow movement of the keys.
We won't go deeper into the comparison of these three types, as it is not the focus of this article, but all three of them have their pros and cons. While it's certainly possible to use any of them for worship music, I generally recommend the fully-weighted keys. (especially if it is your only piano in a church). They feel closest to the action of a real acoustic piano which I find desirable for this particular purpose.
As you might have guessed, not all piano actions are equal even amongst fully weighted ones. When choosing the right piano action, I'm looking for an authentic and realistic feel of the keyboard, which resembles a traditional acoustic piano keyboard as much as possible. If you are wondering which digital piano has the best keyboard, there is not a simple answer to that. For me, Roland's FP-90X (Amazon link) with PHA-50 keyboard action is one of the best actions I've played on a digital piano, but it all comes down to personal preference. Other major brands have great actions too, and they may have a little bit different feel to them. Some people prefer heavier actions while others, on the other hand, lighter. The best way to choose the right piano action is by trying out multiple piano brands and models and picking the one that feels best.
In the higher price range (over $1,500) you will find most of the actions of major brands such as Roland, Yamaha, Korg, Nord, Kawai, etc. to be very good. But in the low to mid-tier price range ($500-1,000) I find the differences to be most profound.
General tips when choosing piano action:
Preferably avoid:
Non-weighted and semi-weighted piano actions

Noisy piano actions

Wobbly keys
Preferably choose:
Fully-weighted keyboards

Prefer graded hammer action – pianos with graded action are a little heavier response in lower octaves and become gradually lighter as you move up the keyboard]
3. Weight/Portability
For most churches, digital piano serves as a stationary instrument. Depending on the particular spatial conditions, you may want to choose between more portable stage piano or a stationary option such as a digital upright or a grand piano. Think ahead where its place is going to be. Factors such as how often do you move things in and out of the stage, where other musicians are going to stand, location of your baptismal pool, etc., will help you decide whether you should purchase a more portable instrument or something stationary.
Of course, the weight and size of the piano will be a much more significant factor in case you plan on traveling with the instrument regularly.
Carrying around different instruments over the years made me realize that 40 pounds (18 kg) is about as much as I'm willing to carry with me on a weekly basis. Naturally, if you can find an even lighter digital piano, that suits your needs, you will appreciate it. However, I found that pianos with good action and solid build quality will often weigh at least around 35 – 40 pounds (16 – 18 kg). For better representation, I've created a portability scale based on the weight of the majority of digital pianos. Most of them weigh between 22 and 66 pounds (10 – 30 kg). Sure, you might find instruments that might be a little heavier or a bit lighter, but most of them will fall somewhere within this weight range.
For traveling, the size of the instrument also matters, but I found it way less important than weight, as I have never had a problem to fit different 88 key keyboards even to my small Renault Clio.
Lastly, if you need a portable setup, you don't want to forget about other stuff you are going to carry with you. Things such as piano accessories, piano stand, amplifier, etc. should be definitely added to the equation. It is great to have a lightweight keyboard, but it's not going to be very helpful if you couple it with an amp such as Roland KC-200, which will instantly double the weight of your setup.
4. Built quality and durability
A well-built instrument will last you for years. Therefore, it is important to consider materials the instrument is made of, especially if you plan on traveling with it on a regular basis.
When looking for a piano, make sure you are choosing the right type.
Stage pianos – made to be travel-friendly and more durable

Digital pianos – due to different construction and higher weight they are not intended to be moved around (e.g., Yamaha CLP or YDP models, Roland LX17)
Even though design-wise home digital pianos might be more appropriate for a church environment, I would recommend them only if it will serve as a 100 % stationary instrument. A few years ago at my church, we had one of the Yamaha YDP upright types of piano. Due to different events such as weddings, baptisms, funerals, we had to move the instrument in and out of the stage quite frequently. This had a very detrimental effect on the body of the piano.
Even the best quality instruments today are at least partially made of plastic, so its nothing to be afraid of. On the other hand, it's not uncommon to find a digital piano with a metal chassis which in my experience is preferable as it's a much more durable material.
The most important part of the instrument is the keyboard, so look for a good feel of the keyboard action. It's also great to see higher quality materials being incorporated in the construction of the keys such as wood or synthetic ivory keytops. This gives the keyboard feel and properties similar to real ivory keys.
When judging the general built quality of an instrument, use your common sense. You want to avoid flimsy and wobbly buttons, noisy piano action, and cheap plastic body parts. An instrument that squeaks and bends under slight pressure will tend to break easily. You don't have to spend a fortune on a good quality instrument, but I wouldn't go for the cheapest options either.
5. Connectivity
One of the most important things when choosing the right instrument for your church is connectivity. It is one of the features that usually doesn't get much attention in reviews and brand ads. Fair enough, it is not the most exciting one but all the more important. Fully featured connectivity will allow you to:
connect your instrument to mixing console, allowing you to play on big speakers

record your piano sound on PC/Mac

record midi signal

playback externals sounds (virtual instruments, backing tracks, etc.)

connect your headphones

etc.
Unlike sounds of the piano, which can be modified in several different ways, connectivity is the thing you want to get right when choosing your instrument.
If you are wondering which connectors your digital piano shouldn't be missing, here is a checklist for you:
stereo output connectors for connecting with mixing console or amp

stereo input connectors (or input stereo jack) for receiving an audio signal from computer/audio device

headphones output

USB midi connector (or at least MIDI (Out/In) connectors) – mainly to be able to operate and play virtual instruments on a computer.

connector for sustain pedal (but most likely there is no digital piano without it)
6. Ease of use/usability
You likely have multiple piano players using the same instrument at your local church. Whether it's Sunday service, Wednesday Bible study or a youth group meeting, people of different age and skill level will use the instrument. For this reason you want something easy to operate while not necessarily compromising on functionality. Basic functions such as switching between your favorite sounds, transposing, layering different sounds on top of each other or anything you may consider important shouldn't be a hassle to do. In a press of a button or two, you should be able to dial in the most important functions on the instrument. It is especially crucial for live performances. Leading worship or just playing with a worship band during service can be a stressful thing on its own, so the last thing you want to do is dig through menus to find the thing you're looking for. Obviously, it's great to have a broad spectrum of options to fine-tune the piano to your liking, but it should not get in the way of good usability.
You might be wondering how to spot potentially overly complicated digital pianos? From my experience, the first signs are a big display and very few buttons. It may sound counterintuitive, but more buttons can indicate a simpler way of interacting with the instrument since it's more likely things will be in reach within a press of a button. A good example of this type of instrument can be Yamaha P125 B, which is a good value for the money and easy to use. If you want something on a higher-end spectrum with good sound quality, and great piano action than Roland FP-90X (Amazon link) can be an excellent choice.
7. Choose digital piano with internal speakers
Over 50 % of digital pianos on the market don't have built-in speakers. While for professionals this may not be an issue, since they prefer to use an on-stage or in-ear monitor anyways, for beginners who are not familiar with the basics of sound engineering, this can be a problem.
Having built-in speakers on a digital piano is an invaluable feature in a church environment. Whether it's a Sunday service, Bible study, or choir rehearsal, you want an instrument that people of all ages and skill levels can operate. Obviously, even piano with internal speakers will still require standalone monitor during church service, especially if you are playing with a band (as they are not powerful enough), but as I implied earlier, there are many instances where you can get by without external amplification.
8. Quality of built-in sounds
A beautifully sounding instrument is, without a doubt, an important factor when choosing a piano. As it is with any other instrument, those that sound and feel good will entice you to practice more, thus helping you to improve your skills. But what defines a good sounding digital piano? In this case, it is largely a matter of opinion. We all have different tastes and preferences. Some people prefer a piano sound with more treble, which usually cuts thru the mix better, while others may prefer more mellow, natural-sounding piano with more midrange. The best way to choose the right instrument is simply by trying out multiple pianos and choosing the one you like the most. If you don't have the opportunity to visit a big dealership, your second best option is to look up your top pics on youtube and listen to them with good headphones.
What I personally look for in a good piano sound is a realistic sound with a wide dynamic range and a lot of sustain, which for some reason, many digital pianos don't have.
Most instruments on the market do not allow you to update your internal sound library in the piano itself, so it is relatively important to choose carefully. One of a few exceptions are Nord Pianos which give you the ability to download and update your internal sounds on the instrument from their ever-growing Nord piano library.
For tech-savvy people, there is one more option, and it is to use virtual instruments, which nowadays I enjoy using the most.
Nevertheless, for church purposes, I would recommend a piano with good internal sounds. Using virtual instruments requires some technical knowledge and is generally used by more experienced musicians. Just don't forget, before purchasing the piano, to check if it has all the necessary ports (see tip no. 4) to be able to connect with your mac/PC so that you can use virtual instruments later on.
9. Sound library
I evaluate pianos sound library based on two parameters. First is the quality of sounds, and the second is quantity/variety of sounds. Don't get distracted by the amazing spec sheet of a digital piano with hundreds of sounds, or a very high polyphony number. Sure, it can indicate its capabilities, but the final judge should be your ear!
In most cases, I would recommend focussing on the quality of the sound over quantity. As a pianist who plays mainly at church, I find myself going back to 4 or 5 different sounds (piano, Rhodes, strings, and pads). Those are the sounds I would focus on while testing the instrument to see whether I like them or not. Of course, the sounds you are going to use in your church may differ. There is a wide variety of styles being played in the church these days, so make sure to test the ones that are relevant to you.
Unless a huge variety of sounds is something you consider essential or necessary for the style of playing you are going for, then I would always recommend focussing on the quality of your favorite sounds.
10. Design
Design can be an important factor, especially for churches with particular architectural style. Although a digital piano is an instrument first, for many churches, it can also become an integral part of an aesthetic and design of a sanctuary. If this is your case, then you should consider whether the instrument fits into the overall design of the interior. Aspects such as colors, materials, size, and type of piano (upright or grand piano) should be taken into account. Thankfully with today's broad spectrum of instruments, you don't have to compromise on functionality. Just keep in mind that even though the design will not add any additional value from the musical perspective, it can significantly raise the price of the piano.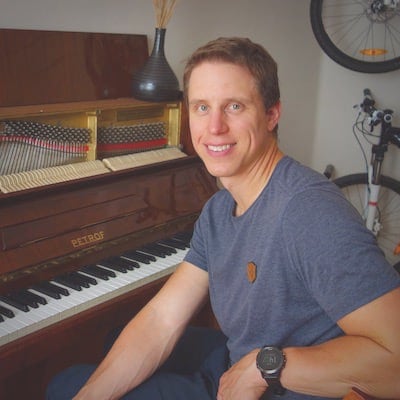 Welcome to my blog!
Hi, I'm Kuba! Music, instruments and piano has been a big part of my life for quite some time (actually over 20 years)! I come here and write about what I've lerned, gear or anythings else piano related. I hope you will find this site helpful.
As an Amazon Associate I earn from qualifying purchases.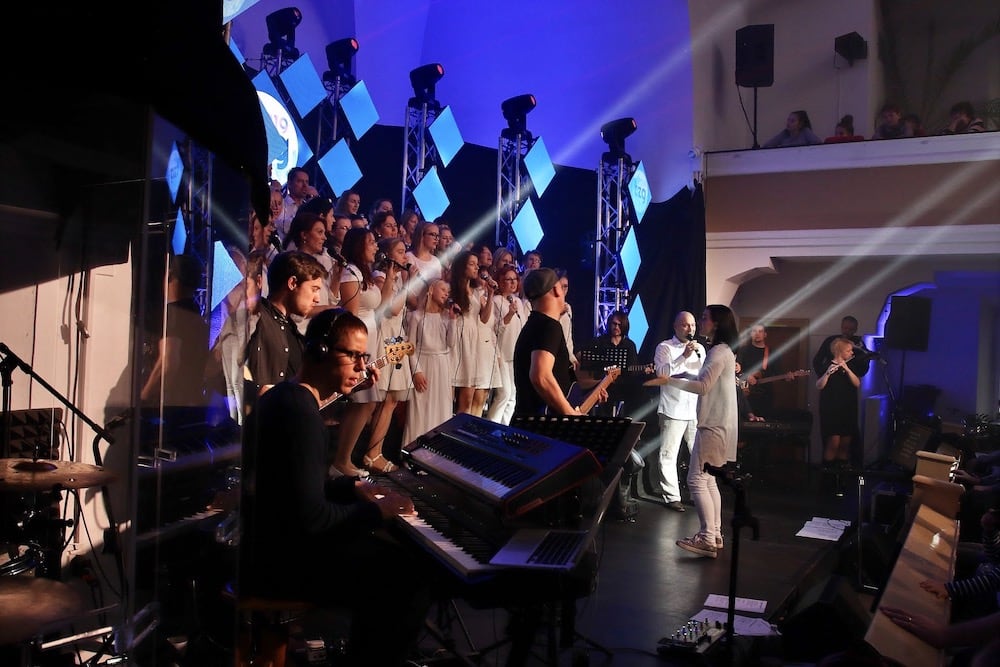 If you're anything like me, then you probably consider music to be one of the most amazing gifts from God. As a kid, I wasn't always excited about attending the Sunday service, but I remember that the time of praise and worship was my favorite part of the service, and...
In case you are on a hunt for your first digital piano, you might be wondering what are the main things to consider when buying a new piano? As it is with many things, there is no one fit for all solution since every musician has different needs, preferences, and uses...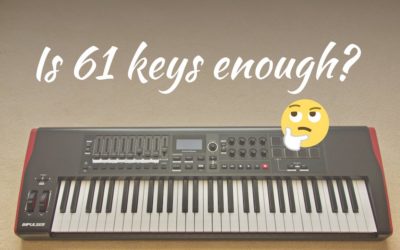 If you are a beginner looking for your first piano, odds are that you are overwhelmed by the things that go into choosing your first instrument. This is nothing to be surprised about due to the complexity of keyboard instruments as well as increasing pace of...